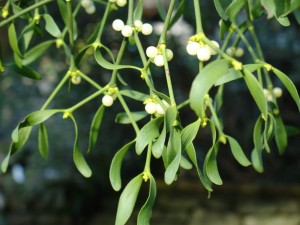 Wales Online reports the tragic story of a two-year old girl with stage-four neuroblastoma. I cannot imagine the emotions the parents must be going through. I am sure if my children were ever in this position, I would consider anything to save them. Such desperation though provides rich pickings for those offering miracle cures and dubious treatments. As a society, we do a very poor job of protecting children and parents from such questionable practices.
One problem in preventing exploitation of the most very sick is how the media tackles such stories. It appears to be incapable of looking beyond the claims made by these therapists and insists on portraying it as a narrative of a desperate child who might be saved by 'innovative treatments' if only the NHS was more flexible or the cash could be raised.
Tyler Mears reports in the article how the parents of Eliza are trying to raise £60,000 to send their child to the Hufeland Klinik in Germany. We are told that the clinic can "offer their daughter a three week, post-chemo immune building treatment to give her a better chance of recovery." Apparently 'specialists' have told them this is true. What is this clinic offering Eliza?
The complementary treatment includes travel to the renowned Hufeland Clinic in Germany for an immune system rebuild, plus a tailored plan of dietary supplements and food, some of which have to be imported from the US.
Such a huge sum of money has to be raised by the parents and they are calling for help with a fundraising page. To date they have raised over £14,000. This seams like an incredible amount of money for some vitamin pills and some advice about diet.
But is the Hufeland Klinik offering anything meaningful? Can a special diet of expensive food supplement pills 'boost' her immune system and help her chances? Where is the evidence?
First of all, having a good diet can indeed be important. Doctors and their Dietician colleagues will advise on what is best. Sometime this may involve taking vitamin and supplements. However, many alternative therapists suggests supplements can actually act as a cancer treatment in their own right. There is little good evidence for this. In fact, talking the large quantities of vitamins can be harmful and even interfere with cancer treatments. According to Cancer Research UK, little is known about the interactions between supplements and cancer treatments. The fear is that antioxidants may even interfere with the cancer destroying properties of radiotherapy and chemotherapy. Taking such pills should only be done in consultation with your oncologist.
Given this uncertainty, it is amazing that the Hufeland Klinik make such bold claims on their website. They make it clear that their aim is to treat cancer using 'naturopathic' means. They focus on 'detoxification' – a pseudoscientific concept that has no real meaning. Their description of their diet approach looks like nothing much more than the usual nutritionist nonsense – raw vegetables – an obsession with drinking lots – juicing – and an irrational intolerance of sugar.
Their description of their 'Biological Therapy' lists a set of treatments that are common in naturopathic clinics, such as High Dose Intravenous Vitamin C, Ozone Therapy and enemas. Not only are these treatments without any meaningful scientific evidence base or rationale, they can also be harmful. Naturopathic treatment is not a scientific approach to medicine and is regarded as quackery. As alternative medicine expert, Edzard Ernst, says The German 'Heilpraktiker (Naturopath)' is a relic from the Nazis that endangers public health".
Other treatments on the Hufeland Klinik website raise concerns. Fever Therapy infects the patient with 'bacterial lipopolysaccharides' in order to induce a fever. This is done to 'heat the tumour to 43°C' in order to kill it.  Rudolf Steiner's occult mistletoe cancer treatment is also used. Despite many trials, this treatment has not proven to be effective and can harm. Other odd therapies include 'Brainlight', 'chromotherapy' and 'Kneipp Therapy' which consists of naturopathic classics such as hydrotherapy (water treatment), herbs and vitamins.
It does look as if the Hufeland Klinik offers a set of treatments that are either discredited, unproven, useless or even dangerous. If these treatments are really costing this poor family £60,000 then it does look hard to justify this money and those donating to the appeal are being misled. It is a shame such sums raised could not be used to help the family through what must be a devastating period of their lives. Work must be suffering and no doubt such sums could go a long way to providing practical support and care in their own home. Attending this clinic will most likely not offer hope but add to the series of awful experiences being suffered by the child.
The newspaper must bear some responsibility here. Without their uncritical reporting it would be harder to raise money. One would have thought that the first thing a journalist would do when presented with a 'miracle cure' type story would be check out the evidence for any claims. But in my experience this is almost never done. The papers love to run with the trope of an NHS that refuses to pay for 'innovative' treatments, doctors that are unable to think outside of their narrow treatments and a brave family battling this medical and social conservatism. But this trope is a myth. If the NHS does not provide a treatment it is almost always because it is not evidence-based, or is still in development or there are more cost-effective alternatives. Sometimes it might be right for someone to raise money to travel overseas for treatment, but again, this would almost always be in the context of taking part in a trial and money being required for hotels and other support during therapy. We saw a few years ago how the British press helped fund people to attend the notorious Texan cancer quack, Burzynski. Nothing has changed.
Families in this terrible situation need all the support society can offer them. Some of that will involve helping them to navigate through the myriad of cruel and deceptive claims made on the web by peddlers of false hope and impossible miracles. We are badly served by our newspapers who refuse to engage in that difficult, sensitive and important conversation.