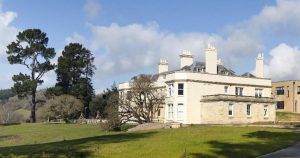 Ofsted have published their inspection report into Gove's Steiner Academy Exeter and it is about as damning as you can get.
"Leadership is dysfunctional at every level in the school."

"Leaders have failed to ensure the safety and well-being of pupils."

"Governors have failed in their duty of care towards both adults and pupils. "

"Teaching is inadequate. Staff do not consider progress in mathematics, reading and writing to be fundamental to the educational wellbeing of pupils. "

"Learning often lacks purpose, and pupils quickly lose interest and their behaviour deteriorates."

"Teachers' supervision and behaviour management of children is unsafe. Learning and progress is poor."
The school was immediately closed by Ofsted but has now re-opened under external management control. What needs to be understood by all here is that these damning words are not a result of failures in the Steiner School – they are deliberately cultivated features. Steiner education is based on mystical, esoteric principles. It is a religious cult. Schools deny they are based on spiritual and religious principles. That is because their guru, Rudolf Steiner told them that his clairvoyant visions were *science'. The schools deny they teach 'Anthoposophy' – this is a misdirection.
Anthroposophical goals drive the methods and experiences in the school. Lax management, poor behavioural control, deliberate obstructions preventing children to read, shambolic curricula – these are features, not failures. The wool has been pulled over Ofsted eyes.
Rudolf Steiner School Kings Langley was forced to close permanently this year after a similar series of damning Ofsted reports. RSSKL was considered to be the 'flagship' Steiner school in the UK and was known worldwide as a leading Waldorf school. All other Steiner Schools in the UK will undoubtedly display similar failings, both old private schools and the new Academies and Free Schools opened up under Gove.
They have got away with it for so long in part due to the government capitulating that some schools could be inspected away from Ofsted under their own 'special nature' inspection regime. Inspectors were often fellow cultists.
We do not have a clear idea of what went on in Exeter (or Kings Langley). Often teachers who should not be near any children are moved from school to school. Police checks on staff do not happen. A culture of secrecy, misdirection and silence exists (cf cults).
"Some staff have been appointed because they are known by the school and not because they have been thoroughly appraised to check that they have the necessary skills and experience."
The Steiner World is a small world. The report tells us that there needs to be an "investigation into the serious incident from July", and there needs to be a "reviewing all staff personnel records and completing suitability checks."
The new external management from the Ted Wragg Trust need to get to grips quickly with what a Steiner School is. THEY WILL BE LIED TO. Rudolf Steiner himself made it clear that teachers should lie to external authorities about their aims and methods. The new management have a simple choice: if the school is to survive, it cannot 'blend' in Steiner education. It is all or nothing. Steiner control and influence has to be stripped out if these problems are to be solved. And Ofsted, if they have not already, need to recognise that these issues are systemic to Steiner education – to Anthroposophical schools. Again, these are not failures – they are features. All other Steiner Schools need urgent independent inspection.