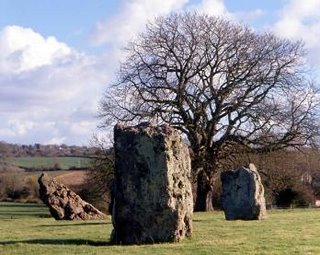 Homeopathy, paid for by the NHS, is under threat. Millions of pounds of NHS money is pumped into a few Homeopathic hospitals so that patients can have 'choice'. It is a good thing, choice. The Queen makes this choice. The newspapers promote this stuff. It is natural. No side effects. Health Freedom. Patient Options. Blah Blah Blah.
Talking to people with jobs and mortgages and only one cat, I get looks of surprise at my hostility to homeopathy. I think most people just do not understand what homeopathy is. They think it is like herbalism – natural extracts from plants that might cure the odd thing. After all, so many modern medicines have their origins in traditional herbs, why not homeopathy? Well, of course this is nonsense. Explain that homeopathic remedies might start out as herbs, but then they get diluted to the point where none of the herb remains, and eyebrows get raised. "Surely, most products in Boots aren't like that?". Well, pretty much, yes. You then explain the more bizarre elements (e.g. the more dilute the remedy the stronger it is) and the person either concludes you are a liar or makes a mental note to check this, or both. After all, we all know someone who swears by such stuff. They can't be wrong, can they? You might then discuss the futility of anecdote, the placebo effect, spontaneous remission, regression to the mean, wishful thinking, confirmation bias, and so on. By then, they have usually made their excuses. I am so interesting it is amazing that I have so few friends.
Anyway, one aspect of homeopathy that does not get the coverage it deserves is the idea of homeopathic proving. Provings are the method by which homeopaths determine the effects of a particular remedy. In short, because 'like cures like' in the homeopathic world, if a substance makes you lethargic, then it can form the basis of a cure for tiredness. So a proving gives a group of volunteers substances that might tire you. Over a few weeks, diaries are kept of symptoms, dreams are recorded, star positions noted and poems are written. Afterwards, the investigators look through the diaries and record the experiences and conclude that the substance is now part of the suite of remedies.
It gets a little stranger, of course. Nothing is straightforward in the world of homeopathy. Hahnemann, the founder, started off using real poisons to do his Provings; making himself and his friends sick as dogs, blinding headaches, sweats and fevers, and so on. He found, funnily enough, that if you dilute the substance to non-existent levels, provings become a lot more palatable. In effect, you are now free to dream up whatever symptoms you want. Just as cognitive biases can convince you that homeopathy has cured you, cognitive biases can select particular symptoms as being significant. Provings are not done blind. Over the weeks you are going to experience a range of mental and physical states. This means that expectations can be set amongst the proving group, and availability biases, and selective thinking will ensure the proving gets the right 'result'. In summary, you should not confuse a Proving with proof.
Some more progressive homeopaths have had to admit that the whole concept of provings is deeply flawed. At Southampton University, Dr George Lewith has been working on the problems that such illogical and flawed procedures have:
Homeopathic pathogenetic trials (or provings) provide the foundations for the clinical practice of homeopathy. The most recent review of proving studies indicated that provings are generally of poor methodological quality. Methods to improve the quality and scientific rigour are needed to critically assess the clinical basis of homeopathy.
But few homeopaths take notice of such warnings. After all, they all have to undertake provings at homeopathy college and are indoctrinated to defend them. I can believe they are quite good fun. So over the years, many more substances have been drafted into the homeopathic fold through Provings. Given that remedies and provings rarely actually use the substance, doesn't that create a free for all? If the whole process is a delusion, what constrains the process and what substances are actually used?
I thought a competition would be good. Who could dream up the weirdest substance to use in a proving? Unfortunately, such a competition would be futile as the homeopaths are already doing it.
A good example of something I could never dream up is a proving of 'stone circle'. Carried out by 'very scary' Mary English RSHom, this proving took a piece of neolithic upright stone from Stanton Drew, near Bristol, and decided that a homeopathic preparation of rock was good for tiredness.
The longest serving director of one of the UKs' biggest homeopathy schools, Misha Norland, does a lot of new provings with his students. He is quite prolific. Here is a list of some of his provings:
AIDS
Trained Peregrine Falcon
Positronium
LSD
Heroin
Buckyballs
Bewick Swan
Condom
House Sparrow
Cockroach
That is going to take some beating. The positronium one is interesting. He is obviously quite proud of his antimatter homeopathy remedy. The AIDS remedy was taken from the blood of a man who died.
The sky is the limit for provings. I am sure you can Google your own. But here are a few:
It would be easy to think that this stuff is just on the fringe of homeopathic thinking. Indeed, the sheer incredulity of it is what allows homeopathy still to be funded by the NHS. This just cannot be true. But, one only has to visit the web site of UK homeopathy pill manufacturers to be reassured that this is not off with the homeopathic faeries. This is mainstream.
Let's look at Helios, one of the UK biggest fake pill manufacturers. They list their remedies by initial letter. Let's pick, at random, H. Remedies include,
Hadrian's Wall
Helicobacter Pylorii
Helium
Hepatitis A, B and C.
Halogen Light
Hyena Saliva
There are dozens of these, and this is just H. Feel free to explore the other letters.
So, should the NHS pay for Hyena Saliva? Well, if they are, what is sure, is that they are not getting any. For all pratical purposes, all homeopathic pills are identical: no active ingredient.
If I was running Helios, I would have a big skip of blank pills out the back. When an order came in, I would scoop up some pills into a pot, print out a label, stick it on, ship it out, and no one would be the wiser. There is not a diagnostic test in the world that would tell you whether you really had Hepatitis B or if you had Bewick Swan. You might think you are taking caviar but really you could be sucking on condom. Is your medicine really the dog's bollocks? No instrument in the world is sensitive enough to convict me in court of defrauding you.
And this is what your taxes are supporting. The NHS, by providing Homeopathy, is legitimising this fraud. The NHS is funding witchcraft. Dr Peter Fisher, the clinical director of the London Homeopathic Hospital and the 'respectable' face of homeopathy defends this voodoo. He may appear to make reasonable statements about homeopathy, but looks as if he is out of touch with mainstream practice.
Witchcraft does not belong in the NHS. It is not adding to patient choice. People are being conned, deluded and harmed. Let your MP know.
Oh, and if you can think up an even weirder substance to do a Proving on, please post below.