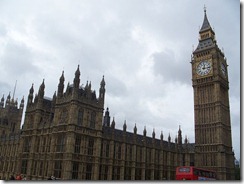 On the 17th of May, David Tredinnick MP will be holding a reception in the House of Commons. In conjunction with the Homeopathy Research Institute, the reception is being held "to promote scientific research in the field of homeopathy."
The invitation letter states,
There is currently a growing body of scientific evidence suggesting that homeopathy offers an inexpensive, effective treatment option for many chronic conditions, however the only way to know definitively is by conducting further high quality research.

At this unprecedented event, there will be brief thought-provoking presentations by experts such as Professor Kate Thomas – Honorary Professor of Health Services Research, and the chance to exchange views with this diverse group of attendees.

We look forward to seeing you at this event. Once we have received confirmation of your attendance, we will send a printed invitation giving you access to the Members' Dining Room from 4.00 – 6.00 p.m.

If you would like to bring a guest, please let us know their name and contact details.
I was really looking forward to going, as you might imagine. A journalist friend had received the invite and took advantage of their kind offer, as written in the invite, to 'bring a guest'. The downside was that I had to provide my name and address for the pass. However, once this was submitted, the following email was sent,
As regards your suggestion to invite Mr Andrew Lewis, we currently are very stretched on numbers and hence will not be able to invite Mr Lewis to this reception. Were a place to become available we will keep him in mind.

Best regards,

Alex
That's a shame.
Not too surprising though, as I have been very critical of the standard of Alex Tournier's work at the Homeopathy Research Institute. And I have been most derisory about the host MP, David Tredinnick: the MP who is obsessed with homeopathy and protestors in Parliament Square, and also uses his expenses to buy astrology software and training.
So, by the by. Why is this reception happening and why is it horribly misconceived?
Undoubtedly, it is in response to the House of Commons Science and Technology Select Committee report into the Evidence base for homeopathy.
The report was damning about the evidence base. It concluded,
In our view, the systematic reviews and meta-analyses conclusively demonstrate that
homeopathic products perform no better than placebo.
On the theoretical basis of homeopathy, they reported,
We conclude that the principle of like-cures-like is theoretically weak. It fails to provide a credible physiological mode of action for homeopathic products. We note that this is the settled view of medical science.

We consider the notion that ultra-dilutions can maintain an imprint of substances
previously dissolved in them to be scientifically implausible.
The implications of homeopathy being a placebo based on pseudoscience are very significant for patient trust in the NHS,
When doctors prescribe placebos, they risk damaging the trust that exists between them and their patient

For patient choice to be real choice, patients must be adequately informed to understand the implications  of treatments. For homeopathy this would certainly require an explanation that homeopathy is a placebo. When this is not done, patient choice is meaningless. When it is done,  the effectiveness of the placebo—that is, homeopathy—may be diminished. We argue that the provision of homeopathy on the NHS, in effect, diminishes, not increases, informed patient choice.
On the specific question of government funding for research into homeopathy, the report is also clear,
There has been enough testing of homeopathy and plenty of evidence showing that it is not efficacious. Competition for research funding is fierce and we cannot see how further research on the efficacy of homeopathy is justified in the face of competing priorities.

It is also unethical to enter patients into trials to answer questions that have been settled already.
Now, naturally, homeopaths dispute that it is settled that homeopathy is an inert, placebo treatment. And this reception is a call for government to put research resources into homeopathic treatments. Indeed, the homeopaths state quite clearly in the invitation that "There is currently a growing body of scientific evidence".
This is a deeply unethical position – and it is unethical for a single very important reason that the House of Commons committee did not highlight.
In order to understand the deep problems with undertaking research into homeopathy, it is worth considering why you would ever carry out medical research of any sort.
The best research is carried out to reduce the uncertainty surrounding the effectiveness of treatments in a way that will help better inform doctors and patients. Research starts with a question that is intended to reduce an area of ignorance, as current claims, experience and knowledge may be uncertain, or even misleading. As Evans, Thornton and Chalmers say in their excellent book, Testing Treatments (free pdf download here.)
Misleading claims about treatments are common, so all of us need to be able to decide whether claims about the effects of treatments are valid. Without this knowledge, we risk concluding that useless treatments are helpful, or that helpful treatments are useless.
The Advisory Group on Health Technology Assessment said in 1992,
From an ethical standpoint, clinical research and clinical practice should be considered congruent. This is so for very new forms of care intended to benefit patients (but whose potential for benefit or harm is unknown), as well as for more established forms of care, with which experience may be greater, but which are of unproven value. For the NHS, the ethical imperative is to encourage the research necessary to know how to use its limited resources to the best advantage of all in its care.
Good research leads to better decisions by doctors. And for patients, informed consent only really becomes meaningful when they are able to assess the benefits and risks associated with any treatment.
But research, no matter how well conducted, can only be meaningful and ethical if the results of that research are used to change behaviours. That is, if the research means that ineffective or harmful treatments are discontinued, and effective ones used appropriately.
And this is why research into homeopathy, and indeed all alternative therapies, is ethically dubious and should not be funded.
You see, for a homeopath, they already have the answers. They 'know' their sugar pills are effective. This is what allows them to tell HIV patients in Africa to stop taking ARVs and to trust homeopathy instead – even thought there is not a jot of evidence to think that this is anything other that murderous. No amount of evidence to the contrary would stop homeopaths doing this.
Indeed, a good question to ask a homeopath is 'what aspect of your practice has ever been influenced by clinical trials?' There are no claims that have ever been dropped by homeopaths as a result of the overwhelming evidence of the ineffectiveness of what they do. Belief in alternative medicine is more like a religious belief – based on revelation and scripture and immutable in the face of contradictory facts.
Homeopathy is a faith and not a science. It is the denial of evidence, and as such, new evidence will not influence behaviours and beliefs.
So, why do homeopaths call for more research?
Well, the research is not done to change their minds –it is done to try to influence the decisions of others. That is to make patients trust a homeopath. To make politicians invest more in public funding for homeopathic treatments. In other words, homeopathic research is used solely for propaganda – not for making informed treatment decisions. And that is why it is deeply unethical.
But if research is designed to uncover the truth, how can research be used to mislead people into thinking a treatment is effective when it is not?
The answer is that creating fair tests of treatments requires care, thought and, often, expense. It is the easiest thing in the world to design and conduct a trial that will give a misleading result. Make the trial too small, or with inadequate controls, or try to test too many things at once, and a result may emerge that reflects the biases in the trial and not the reality of the treatment.
And so when homeopaths claim there is a "growing body of scientific evidence suggesting that homeopathy offers an inexpensive, effective treatment" it is vitally important to look at the quality of those trials. And what is found is that most of these trials are very small, poorly controlled, or both. Indeed, every systematic review of homeopathy has concluded that the vast majority of studies into homeopathy provide low grade evidence due to trial quality. Worse, the latest systematic reviews have clearly shown that the highest quality trials tend to show no effect for homeopathy, and that if you exclude small and poor studies from your analysis, then there is no good evidence that homeopathy is anything better than a placebo.
And that is what the House of Commons Select Committee found.
However, homeopaths ignore and deny this. They resort to simply saying "look how much evidence we have" or even, as the Society of Homeopaths did in their submission to the House of Commons evidence enquiry, try to subvert the very notions of scientific evidence. When the Society state in the first sentence of their home page that "Homeopathy is an evidence-based medicine" we can be sure that this is a group of people that are, at best, completely ignorant and indifferent to the nature of evidence, or, at worst, deliberately deceptive.
The MPs on the committee were not happy about this. They put the following condemnation in their report,
We regret that advocates  of homeopathy, including in their submissions to our inquiry, choose to rely on, and promulgate, selective approaches to the treatment of the evidence base as this  risks confusing or misleading the public, the media and policy-makers.
For this reason alone, MPs who may attend this meeting should be sufficiently sceptical of any claims being made about the nature of the current evidence base into homeopathy.
Further research into homeopath risks adding to the misleading corpus of research already in existence. It will diminish resources that could be used to answer genuine uncertainty in clinical practice. Government funding also lends legitimacy to a superstitious form of medical belief that puts people at genuine risk. Dangerous homeopathy clinics being set up in the developing world are able to use the fact that NHS funds homeopathy as an endorsement of what they do.
For these reasons, MPs should ignore this desperate call to legitimise what can only really be described as unethical quackery.