I have added new analytical debunking capability to the quackometer by employing the subtle subversive humour of the lolcats. For each of the current top 10 web sites that you have been testing with the quackometer, I am providing a link to a lolcats version of the web site.
For example, take this site (Lilias Curtin: body detoxification),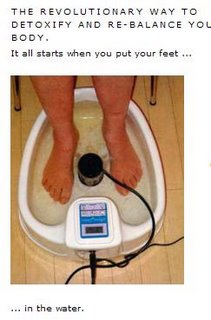 and it gets turned into this,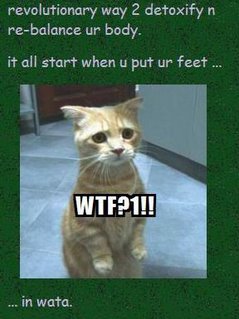 As you can plainly see, after the lolinator has done its work, there is no further need to spend countless hours checking references and claims in order to debunk the claims of quacks. I am also rather hoping that, by providing links, google will find the lolinated version of the site and rank it above the original in google searches. One can but hope.
I hope you find this a useful service.