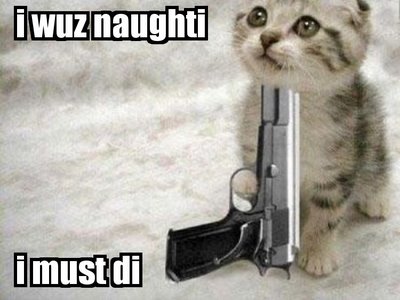 How should homeopaths be regulated? I am not sure I have made up my mind yet about what I would like to see and I am not convinced there is a perfect solution. However, I hope some debate has been kicked off by all the goings on last year, here and on various other blogs and forums. One thing I am pretty sure of is that homeopaths have pretty much ruled themselves out of the discussion. Adults only from now on.
And the reason for this is that they have had their chance – and a good shot at trying to regulate themselves. Indeed, this was the stated aim of the Society of Homeopaths last year. Two of their annual goals were:
To facilitate the smooth handover of Society regulatory processes to a new regulatory and registration body
and,
To uphold and review The Society's professional standards especially in relation to the development of a new regulatory and registration body (NRRB)
They failed miserably at both.
The farce of creating a single homeopaths' single register is being documented at gimpy's blog. Squabbling about money made sure the register did not get off the ground. I believe this reflected deeper rivalry between the various homeopaths' groups based on philosophical differences and also just plain old human power struggles.
The Society also demonstrated that their code of ethics could not protect the public from the worst delusional beliefs of their members. Their utter two-faced failure to tackle the problems posed by members offering anti-malaria advice led to the Society being prepared to directly misrepresent their own actions to the papers. They were also last year promoting homeopathic intervention in HIV people in Africa. It is difficult to think of more exploitative, deluded and dangerous actions.
So, to start off – what are we trying to protect against? Ben Goldacre has been quite clear about the dangers of alternative medicine – bullshit. And that bullshit manifests itself in a couple of dangerous ways with homeopaths. Firstly, they may delay a customers access to effective treatment – in the case of serious illness this can be fatal. Secondly, they may present themselves as serious alternatives to real medicine. We have found this most shocking when homeopathic missionaries tell vulnerable African people with HIV that they can treat them. Homeopaths use the denigration of medicine as a standard marketing tool. Homeopaths stand out in the alternative medicine crowd in their anger and hostility towards real doctors and medical practices. It is how they define themselves and what makes them most dangerous to the public. They most definitely are not a 'complementary medicine'.
It is not that I want people to stop visiting homeopaths and other therapists. People often do get benefit from the self-indulgent friendly chat that a GP is just not in a position to offer. Homeopaths ought to be in a prime position to offer this as I have said before. However, in visiting a practitioner, we need to consider how the public may be protected against two main problems we find in quackery: being exploited financially, and being given inappropriate and dangerous medical advice.
One potential solution is coming from Prince Charles and his Foundation for Integrated Health. FIH is looking into setting up a Natural Healthcare Council that will offer regulatory functions to the broad church of complementary and alternative therapies. The Times reports that this new voluntary register should be established this year and,
will be able to strike off errant or incompetent practitioners. It will also set minimum standards for practitioners to ensure that therapists are properly qualified.
Their hope is that,
all practitioners will be forced to join or lose business as the public will use the register as a guarantee of quality. The council will register only practitioners who are safe, have completed a recognised course, are insured and have signed up to codes of conduct.
Funnily enough, the homeopaths appear to be deeply hostile to this move. "The homeopathy profession has been unanimous in rejecting federalisation as an option for regulation" reports the Alliance of Registered Homeopaths. But, as I have said, I am not really interested in what they think – their only motives in discussing regulation appear to be self-interest and survival.
So, will the chief tree-talker's ideas be a good move? Should Prince Charles' organisation be allowed to succeed?
I have some serious reservations.
Firstly, by what standards will the Natural Healthcare Council set for competence and training? Professor David Colquhoun has documented the training dilemma of alternative medicine by noting that most alternative therapies are based on nonsense ideas that have no scientific and objective merit. "It cannot be expected that a universities will provide a course that preaches the mumbo jumbo of meridians, energy lines and so on… Can any serious university be expected to teach such nonsense as though the words [of alternative medicine] meant something? ". Since, homeopaths cannot even agree amongst themselves what homeopathy is and what are its essential elements (not surprising, as it is not based on reality) then the Council risks either alienating large swathes of practitioners or being completely arbitrary in its criteria. Either will not protect the public. Setting education standards for homeopaths is like trying to accommodate Hogwarts into the National Curriculum.
Secondly, by what standards will practitioners be judged in handling complaints and when upholding professional standards? Should we uphold a homeopath to standards of homeopathy, aromatherapy, reiki or – heaven forbid – evidence and science? This is important. In deciding whether a homeopath has crossed a line of ethics in offering malaria prophylactics, who will judge them? If homeopaths are involved, the the public will not be protected as they have dangerous and delusional ideas about their magic sugar pills. However, if they are to be judged by the standards of best evidence, then no homeopath will join the organisation as they know that they cannot practice within their strongly held beliefs. In either case, the Council will fail to protect the public. You might think that homeopaths would be willing to disengage from their wilder healing fantasies in order to gain the credibility of the name of Prince Charles, but all my experience says that homeopaths are fiercely proud, angry and determined not to be constrained by any external forces (probably orchestrated by 'allopaths').
And if the Council do uphold the strongest standards and do this in a transparent and accountable way, will the UK suddenly be free from rogue practitioners? Well, no. My recent example of the the ASA upholding a complaint against Osteomylogist, Robert Delgado, showed that even statutorily registering complementary therapists has big loopholes. This non-statutory and voluntary registered body, the Natural Healthcare Council, will have even less power over practitioners.
But what it will achieve is that Prince Charles' name will give credibility to all sorts of unproven therapies and wacky non-medically qualified people to go out there and pretend to be healers. And at the same time, offer no guarantee of protection to the public.
I don't think this is the answer and I think it will even lead to a greater threat to the public.