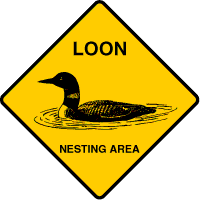 In my continuing quest to make The Quackometer the Internet's premier resource for all your quackbusting needs, I have now taken it to Twitter.
If you don't understand the title of this blog post, then you had better go and do something else now. Where have you been? Do you use the web? Did you know Michael Jackson is dead?
So, if you are still here then I have now made the quackometer respond to Tweets addressed to @quackometer and that have a URL in them (beginning http://…) The quackometer will go away, analyse your page for quackery and then Tweet you back with its report.
I've tested it a bit. It has been working-ish – please be patient. It may take a while for your tweet to get back to you.
Examples:
1) if you want to find out if that scoop the Daily Mail ran today
Medical spy ware: How Russian KGB technology is being used to spot impending disease
where we are told:
Technology developed by the Russian KGB is being used to help diagnose and predict impending illnesses, a scientist said today.

Russian-born consultant Alla Cranham has used the technique to develop the Health Detector, which measures impulses from the brain to pinpoint hidden weaknesses in other parts of the body.
We can send a quick tweet,
and then, hopefully (interweb gods willing) we will shortly get back a tweet:
Clicking on the link in the Tweet takes us to the Quackometer website where we are learn:
Could be average quack fodder. This web site has quite a bit of loosely defined terms and possibly pseudoscientific language. It is heavily using scientific jargon and may be doing this to bamboozle. It shows little or no sceptical awareness and so should be treated with caution! It also looks like this site is trying to sell stuff. Buyer Beware!
Well, that is enough to start arousing our curiousity about this story.
2) And so, we do a little more digging around and find out where this story came from. We soon land up on the site of In Vivo Health run Alla Cranham MSc ABMT, DipHTox, MBRCP, FRSPH, MBS who "practices what is known as Integrated Medicine, combining elements of conventional medicine, homeopathy and nutrition."
Let's Tweet this to the @quackometer…
10 Canards. What does the detailed report say?
This web site has more quackery than my village pond. It is full of scientific jargon that is out of place and probably doesn't know the meaning of any of the terms. It shows no sceptical awareness and so should be treated with a suspicious mind. It also looks like this site is trying to sell stuff. Buyer Beware!
I think that does it. And all thanks to Twitter and the quackometer.
I am sure the Daily Mail will find it very valuable to make sure they do not run such dreadful quack puff pieces like this again. We can tweet this to @pigsmightfly to see if this is true.
***************************************************************************************************************
So, to follow what the quackometer is up to follow at http://twitter.com/quackometer
If you want to follow my tweets about this blog and what I have for breakfast then go to http://twitter.com/lecanardnoir