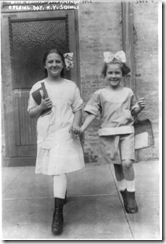 You know, having asked David Bellamy earlier in the week to use his influence as Patron of the British Homeopathic Association, to urge them to unequivocally condemn those lay homeopaths who travel to Africa to treat HIV, malaria and TB with sugar pills, you might be surprised to learn that I am not expecting any sort of answer.
Then again, you might not.
I used to think that medical doctors who practiced homeopathy were hopefully using it as a way of delivering an elaborate placebo ritual. You might argue that there are classes of patients where the best you can do is provide a convincing placebo, and that homeopathy might be seen as a very effective framework in which you might do that. You might disagree with that, but at least there is an honest debate to be had there.
But it would appear that the doctors, many of them employed by the NHS, who use this 19th Century superstitious simulacra of medicine, are True Believers and are incapable of having a rational debate about the role of placebos in medical care.
As Autumn and the new educational year begins, the BHA are advertising their sugar pills for those starting University and for children on their first day of school.
What we see here is not just some paternalistic advice regarding using a placebo to satisfy a need for medical action when none is indicated, but an expression of fundamental homeopathic philosophy.
Dr Jenifer Worden, a GP from the New Forest, tells us that children can be classified homeopathically according to behavioural traits and given a particularly named sugar pill in order to 'treat' them. She is exploiting the normal reaction of a child on their first weeks of school to promote her pseudoscientific beliefs in homeopathy. Instead of seeing the standard anxieties and fears of a child going to school for the first time as a normal part of this life stage, she is medicalising these reactions according to homeopathic philosophy, and telling worried parents that they need to buy 'remedies' for these emotions.
We are told that 'Calcarea carbonica' is for children who might be 'misjudged academically' and spend time with jigsaw puzzles. That Pulsatilla is for 'clingy children' who like ice cream. 'Natrum muriaticum' is for children who keep their rooms tidy but have few friends. Sulphur is for 'show off' children who might be happy wearing mismatched socks. 'Phosphorus' for kids who are afraid of ghosts and like to suck ice-cubes. "Tuberculinum bovum" is for children with long eye lashes who might do naughty things and then act all innocent.
What Worden is doing here is adhering the homeopathic belief that we all can be matched to a 'constitutional remedy', a particular homeopathic product that is based on our personality. And that personality can be adversely affected by an imbalance in our 'vital force', or a 'miasm'. This miasm can be corrected by the appropriately chosen remedy. It is pure superstitious nonsense from the pre-scientific era.
Supporters of alternative medicine like to claim that pharmaceutical companies medicalise normal aspects of our lives and they invent illnesses and drugs to treat them. The irony here is that this homeopathic doctor is doing just that on a grand scale. Indeed, homeopathy itself is based on an all encompassing medicalisation of normal emotions, symptoms and experiences in its mantra that the 'whole person' needs to be taken into account when prescribing. That is why you will never visit a homeopath and walk away without being advised to buy some sugar pills. We are all affected by one miasm or another and our unique constitutional remedy can solve our deepest life problems.
Would that Jenifer Worden stick to fantasy medicine. But the advice also stems into real childhood illnesses. She recommends that "Belladonna 30c" can be given every four to six hours for a high temperature, and that "Spongia" can be given for 'cough with spasms so severe that the child ends up vomiting'
Remember, Dr Jenifer Worden could be your GP.
This is nothing sort of insanity. The GMC, the body charged with regulating doctors, take a somewhat offhand approach to all of this. The blogger Majikthyse tells us of a recent conversation with the GMC about its policy on evidence-based practice. The GMC say that doctors are expected to "provide effective treatments based on the best available evidence' (paragraph 3c of Good Medical Practice)".
However, in order to not stifle 'innovation' a doctor "who believed that treatment, which would generally be regarded as outside the boundaries of conventional practice" should "seek advice from at least one experienced colleague or ask a colleague to provide a second opinion".
In the case of homeopathy, the BHA and their sister organisation, The Faculty of Homeopathy, provide a list of 'phone a friend' doctors who will undoubtedly be happy to endorse that 'Sulphur' should be given to children with odd socks.
The GMC regulations appear to take no account that within the medical profession there are small cult like groups who share common delusions and are prepared to reinforce each other. Homeopathy is not "outside the boundaries of conventional practice"; it is absurd nonsense based on superstitious thinking and discredited and surpassed views of health and biology.
As a patient, this is all rather alarming. How can I know that my GP is acting with reason, insight, circumspection and evidence when advising me on various courses of treatments? I do not want my GP happily promoting bogus nonsense to the patient in front of me and then hopefully stepping back from Narnia and into the real world when I present my rational worldview to them. Frankly, I would argue that a GP that is prepared to believe that children have homeopathic constitutions that need correcting with sugar pills is systematically incompetent and should not be practicing. That they do undermines the foundations of trust that should exist between the pubic and health professionals.
It does appear that homeopathic prescribing is in catastrophic free-fall within the NHS with an eightfold reduction in prescriptions over the last ten tears. It may well disappear within a very short space of time. That will be good. But I would rather it was as a result of unequivocal action from the regulators over the minority of homeopathic cultists rather than through slow abandonment. That way, we can be more confident that there are not too many other pockets of delusion amongst our GPs and that a trip to them is not a lottery of rationality.