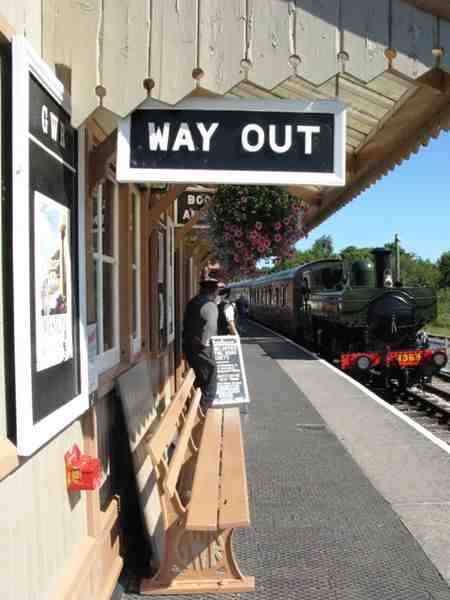 As you enter the Devon town of Totnes you will greeted with the 'Welcome to Totnes' sign under which an insightful wag has sprayed, 'Twinned with Narnia'.
The town has a reputation for embracing all things alternative. It has countless alternative medicine practitioners. The Society of Homeopaths have their 'education' centre here. There is the Schumacher College that offers an MSc in 'Holistic Science'. It has a Steiner School. Only two-thirds of children get vaccinated against MMR compared with over 90% in neighbouring towns.
As such, it was a delight to be invited to sit on a panel for a debate at Dartington Hall entitled, "Does Integrated Medicine Make Sense?" The debate was scheduled after Totnes became the centre of a controversy where Trading Standards were asking a local doctor not to hold a conference on treating cancer with alternative medicine as it might fall foul of the law. Was this an attack on free speech, or an attempt not to allow quacks to exploit people with cancer?
The debate was hosted by David Parsley of Totnes FM who did a sterling job of putting Dr Hopwood on the spot over his cancer conference. On the panel with me were: Dr Sarah Wollaston, the local MP for Narnia, who was calm and measured in the defence of evidence based medicine; Becky Simpson, who is currently living with cancer and was passionate and enthusiastic about the merits of diet, fitness, acupuncture and sodium bicarbonate alongside her conventional treatment; and Simon Mills, a herbalist who has been working with the College of Medicine.
The audience drew in people of all stances on these issues with many people from The Disputables, a debating group from Plymouth who helped organise the debate, but about two-thirds were from local communities and included homeopaths, alt-med practitioners, conspiracy theorists and Anthroposophists (I was told I could spot these from the cold, dead eyes that would stare back at me.)
Dr Stephen Hopwood, who kicked off the controversy with his conference, was in attendance with supporters. His only question was unfortunately rather lame ("Why has modern medicine given us so little to boost the immune system?". ) Other questions enquired as to what we could do to stop the supermarkets from deliberately adding poisons to our food, and what did we think of advances in psychoneuroimmunology and how that would effect the epistemology of holistic mind/body medicine, or something, from a NPL practitioner and registered ethno-medicine practitioner with a correspondence D.Sc from the Open International University for Alternative Medicine in India.
This form of debate is often entertaining, but it is difficult to develop any length of coherent argument as you are reduced to short answers to disparate and unconnected questions from the audience. The central question of does "Integrated Medicine Make Sense?" was somewhat hampered by all panellists, at least in principle, agreeing that mainstream medicine was very important that good evidence was also vital. Members of the audience will have had divergent views.
So, I shall try to bring up a few issues raised by the debate in forthcoming blog posts. In the meantime, here is my introductory speech that I offered at the start. After which I will attempt to answer the closing question of the conference,
The idea that patients should experience an integrated approach to their health care is not controversial. We should expect that the various social, physical, mental – and dare I say, spiritual, elements of health be blended in a way that is efficient and seamless, and that respects a patient's individual needs and autonomy.

This may not be controversial. And we may all agree a patient's unique needs and preferences should be at the centre of health provision.

But what is controversial is the how the term 'Integrated Medicine' has been misappropriated by certain factions. It has been hijacked by those that want to raise the profile of pseudoscientific and superstitious forms of therapy. It is merely the latest way dubious treatments are being branded and promoted. What was once simple quackery became alternative medicine. It then shifted to 'complementary', and, has now moved to 'integrated medicine'. It hijacks the term by insisting that such treatments should be available, often publicly funded, as part of the respect for patient's choices and their own individuality.

But such treatments, either unproven and irrational, or disproven and discredited, do not add to patient choice. In fact, they distort the very meaning of informed choice. They undermine the basic concepts of how patients should understand the balance of risks and benefits.

I believe it is a central strategy of those promoting Integrated Medicine to undermine the most important question in medicine: how we know what works and what does not work. And how we know what is safe and what carries risks. Getting these questions wrong means that people will get hurt and will die.

There are calls to be more broadminded about evidence, claims that trials cannot work for a particular individualised treatment, and appeals to accept anecdotes over data. Personal interpretations of experiences are supposed to trump more objective reviews of the available evidence base. Implausible science is brushed aside. Pseudoscience is embraced. In deliberately confusing what constitutes reliable evidence and robust science, IM actual removes the ability for people to make genuinely informed choices. It privileges the practitioners beliefs over a patients right to understand the evidence.

But of course, many people report positive experience with such treatments. The veneer of care that is layered on the pseudoscience can make a person feel that their concerns and needs are being met. But there is a deliberate conflation of the concepts of care with treatment. If we want to improve compassionate care whilst people undergo treatment, the answer is not to delegate that aspect to those with often bizarre and false beliefs, but to improve mainstream care.

And of course there are risks. Many practitioners may present themselves as complementary but actual hold deeply antagonistic views towards mainstream medicine. Claims will be made without good evidence. Attacks on the integrity of doctors are routine. False beliefs about vaccination, diet, medicines and risks are imparted. Wedges are driven between patient and doctor. And the risks of the alternative treatment are denied or downplayed. Very often, the risks are completely unknown.

Integrated Medicine does not make sense. It tries to integrate science with nonsense, and evidence with superstitious belief. It continues to exist because there is no culture of critical self-appraisal within the community of practitioners. No mechanism for ever excluding error and improving knowledge. All claims are accepted as part of the mantra of individuality and choice. And when all claims are accepted uncritically, genuine informed choice and autonomy are impossible. Integrated care can only be delivered by evidence. The alternative is to abandon the patient on the alter of dogma, and that is an unforgivable disservice.
The conference closed with a question from a member of the audience about how mainstream and alternative medicines can be reconciled? How can they work together?
I must admit I do not know. At the heart of the problem is a respect for evidence and science. It is not clear how practitioners can work together when one believes that evidence should be used to inform treatment options and the other believes that whatever evidence is available should be used to support prior beliefs.
The problem with alternative medicine is not that they are unscrupulous charlatans rather that you are debating people about their very definition of themselves. When you have defined yourself as a homeopath, acupuncturist or chiropractor, no amount of contrary evidence will ever shift your core beliefs about yourself. Mainstream medicine tends to be organised around specialities not tied to specific treatments (on the whole). If evidence suggests a certain drug may not be effective, but that exercise might be, then you do not have to redefine who you are in order to change your practice. Your GP is not a Statinist, but someone who will be grappling with the changing evidence for the effectiveness and safety of statins, albeit imperfectly, no doubt.
This is not possible in alternative medicine. For that reason, genuine critical appraisal of techniques never occurs. Beliefs in effectiveness are axiomatic, not derived from evidence. How can modern medicine co-exist with such worldviews without misleading and confusing patients?
I do not know. It is true that ethical forms of genuinely complementary medicine could exist and maybe do exist in pockets. But I see little evidence of that. My next blog post will discuss one of the supporters of 'Integrated Medicine' in cancer care that was brought up at the conference. It will not be pretty reading.
---
TQ9er: a mark that is alleged to have appeared on some  doctors' notes when presented with a denizen of Totnes who may have unconventional beliefs about health and medicine. Derived from the postcode of the town.