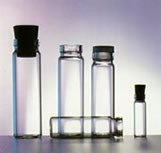 The Cochrane Library has
published a new review
of the effects of homeopathy on cancer patients**. Its conclusion is that "there is limited evidence that homeopathic remedies ease the side effects of cancer treatments, but they at least seem to cause no serious adverse effects or drug interactions." The Quackometer's response is "No shit, Sherlock!"
Homeopathy is the application of nothing.* It is therefore rather likely that pills with nothing in them will have no effect. Why we need a review of the application of nothing from one of the most respected evidence-based medical organisations in the world is rather beyond me.
Medical science is quite a complicated thing. Testing treatments can be quite hard when humans and illnesses can be so variable. The convention is to accept we have a positive result when the chances of it being a false positive (i.e. just a chance result that looks like a positive result) is 1 in 20. If you do a hundred large and very well controlled trials then 5 of them on average will be giving you incorrect information. If you accept into the mix lots of lower quality trials that do not have all the checks and balances in them then many more of those 100 trials will be misleading. If researchers fail to publish their negative results and only the few 'lucky' positive results get through, then the evidence base can easily look like it supports a treatment when in fact it is ineffective.
The Cochrane reviews of various treatments take great care in taking these sources of error into account when examining evidence. However, I believe the approach it takes is prone to problems when it investigates highly implausible and pseudoscientific treatments like homeopathy. I have previously written that,
Firstly, and most importantly, to all intents and purposes, clinical trials of highly implausible treatments, such as homeopathy, can never be used as evidence of their efficacy. No matter how good the statistical result of a trial, or how much data is analysed in a meta-analysis, the probability will always be greater that we are just analysing flawed data rather than there being a real effect. Homeopaths complain that sceptics never accept that trial data is proof of the effectiveness of homeopathy. This approach shows that homeopaths are quite right in their fears, although sceptics ought to be careful to point out that it is not because there is no evidence, but rather than the available evidence falls far short of any meaningful threshold of acceptance. Without a degree of plausibility, homeopaths are asking scientists to believe in the daily occurrence of miracles, and that will not do.
The evidence-based medicine approach of Cochrane takes on the philosophical position that we should not worry about the mechanisms of a treatment. If we can show that a treatment works, then explaining how it works is secondary to successfully treating patients. I have strongly argued that this approach really only works when the treatment carries sufficient degrees of plausibility from prior knowledge that the conventional acceptance criteria of clinical trials will add to our understanding. If a positive result is obtained, but that result is more likely to be due to imperfect data, fraud or publication bias than being a genuine effect, then we will not have gained any new knowledge.
So, applying the standard principles of clinical evidence to highly implausible treatments can result in misleading information being generated. I fear that will happen with this review, for not all parts of it were entirely negative. Eight trials were examined – six were negative. But two showed an effect. Topical calendula appeared to lessen side effects from radiotherapy and an proprietary homeopathic mouthwash, Traumeel S, appeared to relief mouth inflammation during chemotherapy. Were these effects real? Given that homeopathic treatments contain no active ingredients, it would appear to be highly unlikely. The review authors are cautious and call for these trials to be replicated before any clinical recommendations can be made.
Despite this caution, we can predict two responses from the homeopathic industry:
1) Homeopathy has been 'proven' to be able 'coexist' with 'conventional' treatments without creating side effects.
2) Some treatments have been 'shown by Cochrane' to be effective for cancer patients.
Both these statements will be misleading, but the Integrative Health movement will be issuing statements to this effect without a shadow of a doubt. The Princes Trust for Integrated Health, headed by Dr Michael Dixon, advocate the use of nonsense treatments alongside real medicine. Reviews like this are grist to the mill, despite their overall negative conclusions. Selective quotation of evidence is bread and butter to 'integrated health'. Traumeel S contains two of Prince Charles favourites, St John's wort and Echinacea, but in homeopathic, non existent, quantities.
What is unfortunate is that it might well be quite legitimate to discuss the benefits and risks of offering inert treatments, like homeopathy, to cancer patients if the patient feels they get benefit through some sort of placebo effect. But this is not a debate about clinical evidence, it is a debate about clinical ethics – is it acceptable to tell a patient a pill may work for them when we know it is just a placebo? Indeed, the Princes Trust could hold a perfectly acceptable debate about this subject, but whilst they persist in their fantasies that magic sugar pills can cure where medicine cannot, they rule themselves out of being taken seriously.
The debate about homeopathy needs to be moved away from the serious arena of clinical trials in evidence based medicine and into the arena of medical ethics. That is the only route for homeopathy to survive, but I doubt that there is anyone mature enough in the world of alternative (or even integrative) medicine to take that step.
*************************************************************************************************************
* I have since found out that two of the homeopathic treatments reviewed were atypical homeopathic remedies and were undiluted. These were the two that have shown preliminary and tentative positive results. Do these treatments then really work? Well, at least they have some plausibility – but as the reviewers state, the positive results from these small studies need to be independently replicated. What is the betting that they will not but homeopaths will take this as all the evidence they need?
** Here is the Cochrane review…
http://www3.interscience.wiley.com/homepages/106568753/CD004845.pdf
PPS It has also just been pointed out to me that the paper on the topical cream dos not even mention the word homeopathy in it.
http://jco.ascopubs.org/cgi/content/full/22/8/1447
*******************************************************************************
Follow Up.
This is how the completely batshit site What Doctor's Don't Tell You said about the review:
Homeopathy relieves side effects of cancer therapies

15 April 2009

Homeopathy isn't quite the quack medicine its critics claim.  It can help relieve some of the side effects of cancer therapy, the prestigious Cochrane Collaboration has discovered.

Calendula ointment eases skin irritations after radiotherapy, and Traumeel, a combination of 14 homeopathic medicines, helps relieve mouth sores caused by chemotherapy.

The Cochrane researchers found eight studies, involving 664 participants, which produced valid results.
Don't say I didn't warn you.