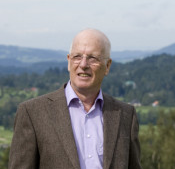 Peter Chappell has previous form. I wrote in 2007 how he was creating MP3 files that he claimed could treat Malaria and HIV. The Society of Homeopaths held a symposium to discuss his ideas.
Chappell now has a new web site: http://boosters4africa.com/. On this site he is promoting a new MP3 file that plays some violin music. He claims that listening to these files can treat and prevent ebola.
If you are ill with ebola, listen to this music every 15 minutes until you are better.

For protection from ebola, listen to this music twice daily (or at least once daily) until the danger passes.
How is this supposed to work? We are told,
You listen to this new booster music technology. If you have acute health problems you listen continuously and if you have long term health problems you listen one time per day. Read the listening instructions for more detailed instructions.

There is a different booster for each disease, e.g. booster4malaria, booster4tuberculosis, booster4hiv+/aids etc

These 'boosters' boost your health by supporting your immune system.

Each booster has a different intelligence embedded in it. You can imagine the intelligence like instructions for your brain. When your brain receives these instructions, it knows how to boost your immune system.
There is not the slightest reason to suppose this might work.
Did I have to point that out?
Whilst a deadly disease continues to kill hundreds of people, Western homeopaths drift off into absurd fantasies about medicine. Chappell is not just any homeopath: he was a founder member of the Society of Homeopaths, an organisation that has just been accredited by the Professional Standards Authority as being able to protect the public by managing a register of members. Such is the state of government thinking about how to protect the public.
The people of the various countries of Africa have very many health issues. New Humanist writes today about how the "deeply unequal society" in South Africa creates an environment where an "occult economy" can thrive and quacks make money from offering absurd and dangerous treatments to poor, vulnerable people. 
Herbalists and healers provide purported cures for a staggering range of diseases and conditions – ranging from impotence and arthritis to HIV/AIDS to tuberculosis – as well as abortions.
If a developed, affluent nation like the UK cannot tell the difference between health workers and absurd, occultist quacks then there is little hope for those in areas of the world where access to health care, education and the law is even harder. Worse, when Western democracies do not just tolerate quacks but give them the imprimatur of a government regulator's stamp then we allow charlatans and the deluded to run amok in Africa and point back to us saying we encourage such 'diverse' medical approaches.
Homeopaths in the UK export their delusional fantasies to many parts of Africa. We saw how a founder of the restaurant Ottolenghi was using the business to promote homeopaths trying to treat HIV in Eastern Africa. The quackery that thrives in Africa (and India for that matter) is often not "traditional medicine" based on indiginous beliefs, but a western export. Whilst we tolerate the 'wellness industry" in the UK and their nonsensical claims, people will die in areas where access to real medicine is pushed aside by superstitious and pseudoscientific belief.