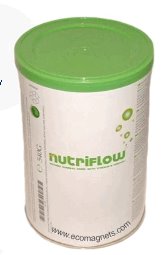 Well, today's news has had lots of Wi-Fi scares being reported. Tonight's Panorama is going to look at the 'dangers' of bringing Wi-Fi into schools. Let's wait to see what they have to say, but early reports do not bode well as they are claiming that their 'independent tests' showed WiFi produces EM levels three times higher than mobile phone masts. It is difficult to think up a more meaningless statement. But such is the quality of debate at the moment in the hysteria being whipped up about the dangers of all things electrical. Will Panorama fuel or dampen the flames? We shall see.
But the news has prompted me to do a little more looking at the subject, and in particular, one campaign group that I have not looked at before, the EM-Radiation Research Trust. Campaign groups, like this one, crop up regularly and appear to be behind the spread of fears around mobile phones and radiation. The quackometer has already looked at Powerwatch and how it is selective in its use of evidence, and Electrosensitivity-UK and its rather shrill condemnation of anyone who dares to suggest that electrosensitivity symptoms might not be caused by radiation
The Radiation Research Trust is an interesting one though, in that it appears to have the support of several members of parliament and an MEP. The trustees of the charity include Andrew Mitchell, Conservative MP for Sutton Coldfield, Mark Oaten, MP for Winchester, Dr Ian Gibson, Labour MP for Norwich North and MEP Dr Caroline Lucas, of the Green Party. Its nice to know from the start that I cannot be accused of political bias for showing how this rabble of politicians has got itself involved with quackery. An organisation that has such cross-party support has surely has mustered some important clout and so it is worth delving a little deeper in Radiation Research to see what they are up to.
So, who are the other trustees and movers within the charity?
We have an Eileen O'Connor who contracted breast cancer whilst living close to a phone mast. How she knows the mast was the cause of her illness is not clear. But it looks like one of those modern equivalents of the village witch hunts. Everything from villagers' nose bleeds, headaches to cancer is blamed on the mast. Now, cancer clusters do happen, even just by chance. When clusters are spotted it is natural to look for a cause, whether it be the nuclear power station, mobile mast or old woman living with a black cat. It is easy to jump to the wrong conclusion here and personal testimony, although heartfelt, should be taken with a pinch of salt.
Next, we have Brian Stein, Chief Executive of Samworth Brothers Ltd., manufacturer of motorway service station staple, the truly miraculous Ginsters range of pasties. Brian suffers from electro-hypersensitivity and, as we have seen, by the very nature of the problem, the last people to have broad opinions about the causes of the condition are the suffers themselves. I wonder if Mr Stein refuses to microwave his pasties?
Mike Bell is the chairman of the organisation and is often seen reporting the groups views to HPA committees and the media. The only scientist in the group is Dr. Gerard Hyland, honorary associate fellow of Warwick University. Having a scientist is undoubtedly good as it gives credibility to the charity and a voice of authority.
Now, Dr Hyland is the poster pin-up boy of the electrosensitivity lobby as he is doing something most important for them. The problem with showing that Wi-Fi and mobile phones are dangerous is two-fold: first, the evidence for the range of problems associated with EM-fields is in many areas non-existent, and in others circumstantial and incoherent; the second, that there is little plausibility of non-ionising radiation causing the range of problems reported at the levels found in domestic settings. The 'plausibility problem' causes many scientists to dismiss the claims of the lobby out of hand. It places a strong burden of evidence on those making the claims and the evidence is not convincing.
So, Dr Hyland is working on the plausibility problem. Solving this plausibility gap is essential if the anti-Wi-Fi lobby is to make a convincing case. However, the idea that radiation from a Wi-Fi transmitter can cause damaging localised heating in brains and bodies is easily discounted – the emitted powers are usually far too small to have any meaningful effect. Hyland, is working on so-called 'non-thermal' explanations. An example of a non-thermal effect of a mobile phone is the stuttering interference you hear on your car radio. This 'pulsed' radiation does not heat the radio, but interferes with the electronic signals inside. If it can do this to a radio, can it do the same to the 'electrical' parts of the human body? That is essentially the non-thermal pulsed effect theory and it has been leaped upon by the anti-mobile, anti-wi-fi, anti-hi-fi lobby.
But, EM simply interfering with your neurons is not enough for plausibility. It is quite clear that mobiles do not induce something like epileptic fits, so a simplistic radio-interference type model is not enough. No, Dr Hyland, and similar researchers, propose that something much more subtle is going on at the cellular level, causing problems at the microscopic scale. And this is where it all starts to get a little strange.
One starts to get a sense of unease when Dr Hyland insists that his research is looking at 'aliveness', somehow implying that the fact that cells are alive is overlooked by other researchers. To the quackometer, this missing 'aliveness' starts looking like the talk of new-agers or energy quacks with their bonkers 'subtle energies', not that of a serious researcher. Dr Hyland comes from a theoretical physics background so we might forgive for strange biological language. However, a little more delving adds to the concerns. Dr Hyland is now retired from Warwick and has been for a while. But, his effort appears to be focused with a group called the International Institute of Biophysics based in Neuss-Holzheim, Germany.
The institute is researching into something called biophoton emission. This effect is supposedly different from bioluminescence, where bright light is created by living cells in creatures like fireflies and deep sea creatures. Biophotons are 'ultraweak photon emission[s] from living systems'. These photons somehow transmit information 'within and between' cells. And so, here we start to see the necessity of biophotonics to the anti-mobile lobby – a tentative but plausible mechanism of how non-thermal radiation effects can interfere with cellular processes. Can Emsignals of the right frequency interfere with the 'coherence' of inter-cellular biophotonic emission? Only, the problem is that the whole concept of biophotonics is extremely controversial and is treated as 'fringe' by most researchers. Indeed, biophotonics carries the many tell-tale signs of classic pseudoscience and pathological science. It pits itself against well established science such as the 'central dogma of genetics', that cellular communication occurs through the DNA-RNA-protein transcription and translation mechanism. It suggests that 'Russian science' has been aware of this for many decades, and we in the West have not woken up to it yet. (Look up Lysenkoism to see the problem with this.) Its 'subtlety' and 'ultraweakness' means that it deals with effects at the limits of detectability, where noise and poor experimental set-up can wreak havoc with results and interpretations. (Look up N-rays for a comparison).
Worryingly, the research interests of people associated with the Institute starts to make the quackometer get a little jumpy. They include:
holistic concepts and the understanding of consciousness
schrödinger's definition of food quality
biophoton field reflecting biological rhythms
molecular basis of stress and the concept of self-healing
self-healing and the principles in homeopathy
studies and medical applications of biophotons especially in connection with acupuncture and cancer
anatomical structure of acupuncture meridians and its physiological significance
and so on…
In fact, the whole concept of biophotons is used by all sorts of quacks, from Professor Dame Mossop's Phytobiophysics, to homeopaths and energy healers to add a veneer of (pseudo)science to their musings. Biophotonics is used as a one-size-fits-all, off the shelf explanation for all sorts of outlandish quackery. It is so 'subtle' and ill-defined that it can be moulded to explain any freakish health theory. Is this really the sort of company that the Radiation Research Trust wants to keep? Is this what the 'research' in their name refers to? If plausibility is what you are after, then surely mechanisms that share explanatory powers for homeopathy and cancer-busting acupuncture may well end up back-firing on you?
But the Radiation Research Trust's associations get a little worse.
The group makes a big play of thanking their Cornish sponsor, a company called Ecoflow, for their generous financial support. In a mind boggling twist of irony, the company that campaigns against the harmful effects of electromagnetic fields is supported by a company that manufactures and distributes magnetic healing products.
Amongst their products are the full range of quack and crank magnetic devices including magnetic bracelets, pet collars, water softeners, wine conditioners, car fuel conditioners, gas pipe energy enhancers and (of course) mobile phone protectors. In a satisfying inversion of the nutri-pill-peddler turned EM-crank (see Patrick Holford and his QLink pendants), these EM cranks also sell vitamin food supplements to help the magnets work better. No, its true. Follow the link.
Ecoflow reassure us that their products work though their patented 'Central Reverse Polarity' technology, which is not available elsewhere. I am reminded of the famous Doctor Who line, '"reverse the polarity of the neutron flow". Can you physicists reading this please stop laughing now? You are annoying the rest of us.
The company works through recruited independent sales agents who are given training in their products. One little insight is how they sell their fuel enhancer magnets. According to one report, they get their mark to see how long they can hold their hand over a gas lighter flame, with and without the magnet applied to the gas lighter. This is a fairly straightforward con. Pain is highly suggestible and as a result is very placebo responsive. Give someone the idea that a flame will hurt more than before and it will. A much more objective and easy way to demonstrate that a flame is hotter when a magnet is attached is by using a thermometer. But this company chooses Derren Brown style conjuring tricks.
As you might expect, Ecoflow has been slapped hard by the Advertising Standards Authority for its unsupported claims and sales approach.
So, why do MPs and MEPs lend their support to this charity? Maybe, if you live in their constituencies you could write to them and ask why they are wasting their parliamentary time on such matters. Maybe our politicians like dealing with frightening things that can't be detected like harmful wi-fi rays and Iraqi weapons of mass destruction. It saves having to deal with real and pressing problems like poverty, poor education and how to organise access to health care without destroying it in continuous re-organisations.
Email addresses below:
Mr Andrew Mitchell Sutton Coldfield
Mark Oaten Winchester
Dr Ian Gibson Norwich North
Dr Caroline Lucas MEP South East
Let me know what they say.