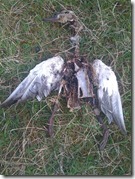 Last week I reported that a top quack delegation was visiting the Advertising Standards Authority to tell them that they were being very mean to quacks by asking them not to make unsubstantiated claims in their websites.
Well, once more, a leaked email landed in my inbox. And we also have an 'official' press release. And it shows a profession, if I can call it that, that is immature, confused and irresponsible. No big surprises.
So, first the leaked email. From Jayney Goddard. Much of it speaks for itself.
The ASA Meeting of Friday 29th July

Dear Colleague,

First of all, a huge thank you to the hundreds of you who were so kind to respond to our email last week.  I am emailing now to let you know how the meeting went.

As you'll be aware, in attendance were Dr Rob Verkerk and Meleni Aldridge from the Alliance for Natural Health and Dave Hawkins and I represented The Complementary Medical Association.   The ASA side was led by Vena Raffle – Head of Investigations – and a group of other ASA and CAP staff.

We went to the meeting with several items on our agenda. We wished to discuss the following points:

The nature of the communications received by practitioners from the ASA

Whether the ASA is perceived by practitioners to be a "legal" entity with "legal powers".

The scientific competence of the ASA to be able to understand the specific issues involved in CAM (and should they not have expertise in our area we wanted to offer assistance from established CAM/Science experts)

We wanted to clarify the use of true patient testimonials on advertising and websites

On the first matter: It is deeply shocking to see just how many practitioners had received letters from the ASA and how these letters had provoked such deep distress.  We continue to look into the ASA communications with practitioners – so don't hesitate to send us your response to our first email – if you have not yet done so. Rest assured that any communications on this matter are held in the strictest confidence.

As a result of the amazing and positive response from our profession, I was able to take just short of 80 emails to the meeting – the only reason that I didn't take more was because of the time frame – it wasn't possible to print more than that.

I put it to the ASA that the large number of emails I had bought with me demonstrated conclusively that the ASA communications to practitioners are perceived to imply threat – and have provoked anxiety and distress.  Furthermore, that practitioners generally believed – based upon the communications they had received from the ASA, that the ASA is a 'legal' body with legal powers. The ASA denied that their letters cause any anxiety or distress and are not threatening.  We found this odd as the dossier I took with me demonstrated conclusively that this is not the case.The ASA did not comment regarding the impression they give of being a legal or governmental body.

Dr Rob Verkerk questioned the ASA and CAP regarding their understanding of science, research and CAM.  This led to a discussion about the procedures that the ASA take when investigating a health advertising related complaint.  The ASA and CAP representatives explained that they have no scientific background at all and certainly no knowledge of complementary medicine and that they are just 'doing their job'.  They are simply 'experts' in making judgements about adverts.  They explained that the procedure is the same whether they are "looking into a complaint about roofing and guttering or complementary medicine".

We asked the ASA what would happen (i.e. what the investigative procedure would be) if a practitioner did supply supporting evidence to back up their claims of their discipline's efficacy – following a complaint. The ASA responded that this had not yet happened – that 'no one has yet submitted evidence that they needed to examine'. We found this odd as we know that practitioners have submitted evidence for their disciplines.

On the basis that the ASA and CAP told us that they do not have any knowledge of our field at all, we offered to assist them by providing a science/CAM expert.  They declined this offer of help.  We have grave concerns about the ASA's ability to make judgements about research in our field.

Regarding the use of testimonials in advertising, this appears to be a very subjective matter, with the ASA deciding how to adjudicate based on the overall impression – or 'feel' that they get from the advert. We believe that there is much room for improvement in this area – as this process ought to be objective – and not simply based upon how each adjudicator 'feels' on a given day. Again – we'd like your opinion about this.

We suggested in parting that the ASA might like to open a dialogue with a wider audience – and suggested that perhaps they might like to come to "camexpo" in October – where we could hold a round-table discussion with them.  The CMA and the ANH will discuss the possibility of this with "camexpo" as both our organisations are members of the "camexpo" Advisory Board.

Obviously there is much more work that needs to be done although we feel that incredibly valuable points have been raised in this first meeting.  We would appreciate your feedback on the points raised and the ASA responses to them.

Warmest wishes

Jayney

Jayney Goddard

President, The Complementary Medical Association
Central to the complaint from Jayney, apart from the 'distress' being caused, is that somehow the ASA do not have competence to judge the claims being made by homeopaths, acupuncturists and so on.
It is something of an odd claim and completely fails to understand hoe the ASA operate. They do not have hundreds of specialists in the background who are experts on all fields of advertising, including cosmetics, builders, food, electronics and health. The ASA operate in a very simple way – they expect advertisers to hold robust evidence to substantiate the claims they make. The onus is on the advertiser to hold the relevant specialist information, not on the ASA to hold that information. If a complaint is made against an advertiser then they will be asked to supply that evidence. The ASA can then assess the nature of that evidence – and call in specialist advice if needs be.
However, for health complaints, the ASA do indeed have guidelines as to the nature of that evidence. For example, they have very strict rules governing the use of patient testimonials, as these are not good indications of the effectiveness of any treatment.
(I do like the invitation to CAMExpo – a forum where it would be harder to find a greater number of unsubstantiated claims under one roof.)
The Alliance for Natural  Health have issued their own press release on the meeting.
Although quite long, it is perhaps safest to reproduce it all here so that it cannot be 'removed'.
CAM LEADERS QUESTION THE COMPETENCE OF UK MEDIA WATCHDOG TO ASSESS CAM-RELATED COMPLAINTS

The Advertising Standards Authority (ASA), the UK's media industry watchdog and self-regulator, has brushed off concerns raised by complementary and alternative medicine (CAM) leaders at Alliance for Natural Health International (ANH-­Intl) and The Complementary Medical Association (The CMA) over its scientific competence to adjudicate complaints against CAM advertisers.

In a meeting at the ASA's London office on Friday, 29th July, ANH-Intl representatives Dr Robert Verkerk and Meleni Aldridge, and Jayney Goddard and Dave Hawkins from the CMA, were told by senior ASA Head of Investigations, Vena Raffle, "You don't need to worry. This is what we do. We deal with advertising complaints in all areas from roofing to guttering. We can't be experts in everything, but we work to standards across all areas."

In the meeting, Dr Verkerk drilled the six ASA representatives over their respective backgrounds and skillsets. Despite somewhat defensive and indirect responses from the ASA, it seemed that none of the relevant staff possessed scientific qualification. Concerns by the CAM sector over the ASA's approach have escalated as of 1st March 2011, when the ASA expanded its remit to cover the Internet. Additionally, the ASA appears to have accepted the highly controversial approach taken by the European Food Safety Authority (EFSA) toward health claims, one that has resulted in the rejection of some 80% of general function claims for foods and food ingredients submitted for evaluation.

"Evaluating the extremely complex processes that occur when practitioners and patients interact is not something that we think can be done by a non-scientist", stated Dr Verkerk after the meeting. "Human metabolism is complex enough, yet you have another dimension of complexity when you're looking at the practitioner–patient relationship", he continued. Many claims made by CAM practitioners, assert ANH-Intl and The CMA, are the result of many decades of clinical experience, and are not necessarily limited to what can be found in the peer-reviewed literature, which tends to be both very limited and reductionist in nature.

Commenting on the non-transparent procedure used by the ASA, Dr Verkerk stated: "I was astounded to find that the ASA appeared to have no comprehensive and transparent system of evaluation. It evaluates complaints in isolation, using only the evidence given to them by the advertiser. The ASA also told us that no practitioners had given evidence in response to a complaint, whereas both ANH-Intl and the CMA are aware of evidence having been submitted."

The CMA and ANH-Intl both believe that the future practice of CAM will be increasingly eroded if the ASA continues with its current heavy-handed policy. This includes sending threatening letters to CAM practitioners who, according to the ASA, appear to have breached the ASA's British Code of Advertising, Sales Promotion and Direct Marketing (The CAP code).

Jayney Goddard said, "We have asked our members how they feel when they get a letter from the ASA and many feel threatened and intimidated, with some being concerned that they may be sent to jail if they don't comply. It's not surprising that some practitioners feel they have no option but to shut down their practice."

The two groups representing CAM consider the ASA's approach, in conjunction with that of the anti-CAM skeptic group, the Nightingale Collaboration, to be akin to a "witch-hunt" against CAM practitioners.

"If the basis of adjudications was transparent and took into account the full gamut of evidence, we would not be so concerned," added Jayney Goddard, "but what we have here is an independent watchdog that appears incompetent to evaluate the field of CAM. Not only that, but the ASA is now dealing with a greatly increased level of complaints from the over-zealous, CAM-skeptic Nightingale Collaboration. Practitioner–patient relationships can't, unfortunately, be evaluated in the same way as roofs and guttering."

The ANH-Intl and The CMA aim to encourage the ASA both to increase the transparency of its evaluation and adjudication methods, and to expand the type of evidence that can be used to substantiate specific claims. The two organisations urge CAM practitioners not to simply 'roll over' when challenged by the ASA, but to attempt to justify their claims with the best and broadest range of available evidence.
So, as well as claiming the ASA is incompetent to assess the claims of quacks, it is also claiming that there is a lack of transparency here. I am not sure how they have arrived at this conclusion. What extra elements do they require in order for the ASA to be more transparent in what they do?
There is an obvious question that Goddard and the ANH need to ask themselves. The ASA is a widely respected body, fully supported by all major advertisers as a cheap and light handed way of ensuring UK advertising is 'legal, decent, honest and truthful'. If the ASA can be accepted as adjudicating on claims as diverse as double glazing to vitamin pill benefits why are they incompetent when it comes to homeopathy and herbalism?
Verkerk appears to believe that the answer is in something to do with the "extremely complex processes that occur when practitioners and patients interact". However, the ASA are not going to adjudicate on the alleged mechanisms by which, say, homeopathy works, but on whether or not there is robust evidence to substantiate claims that such 'extremely complex' processes actually have specific effects on people. That is no different from any other form of treatment – and the ASA are quite happy to look at adverts where there is undoubted complexity in mechanisms in mainstream health claims. If I go to a homeopath expecting my child's asthma to improve, the ASA will want to see evidence that asthma symptoms are alleviated under homeopathic care.
Their request to 'expand the range of evidence' and to include their own people in assessing claims is also misconceived. Expertise is required to help assess health claims. Practicing homeopaths, herbalists and acupuncturists cannot be considered experts as their beliefs are clearly false. What does it mean to be an expert in something that is not true?
I also find it incredible that the quacks have not worked out that the ASA's lack of direct statutory powers is also a very good thing. It allows advertising claims to be managed without recourse to the courts at every opportunity. It is in advertisers very best interests to use the ASA as a resource to check what is legal and to accept their judgements when they are made so that legal action does not follow.
And that is what could and will happen. If a homeopath refuses to work with the ASA, then the next steps do involve criminal proceedings. Instead of denouncing the ASA as incompetent and threatening, they should be cooperating fully to ensure they are not subjected to more serious sanction.
In all, it shows a group of people seriously out of touch with reality. The quack world has enjoyed decades of nearly no regulatory interference. What regulation does exist is never enforced. Slowly, they are being dragged into a world where people are held to account for the claims they make and the actions they take. That is something they are not used to. And that is why it is bothering them so much.
UPDATE 7/8/11
The ASA have now published the 'threatening' letters that they sent to homeopaths. Scary stuff…