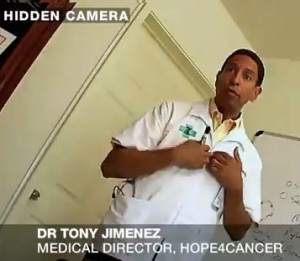 Richard Branson has apparently intervened to fly a desperately poorly girl from Mexico who was undergoing last ditch cancer treatment to save her life. The treatment did not work and seven-year-old Olivia Downie found herself in a different hospital in a 'critical condition' and too ill to fly home.
Appeals appeared in the Daily Mail and the Sun saying the parents were trying to raise £140,000 to charter a special plane with full medical assistance so she could fly home to England and be with her family during her last days.
Some weeks previously, the papers had been reporting Olivia's situation and trying to raise money to send her to the clinic in Mexico as it might be "last chance to save her life". Aided by charity Families Against Neuroblastoma, an appeal was made to raise tens of thousands of pounds to send Olivia to the Hope 4 Cancer clinic to undego their Sono Photo Dynamic Therapy.
The Scottish Sun describes this therapy as 'holistic' and as a "safe, effective and proven therapy for treating cancer using sound and light."
Except it is not. There is nothing 'holistic' about this treatment. Nor is it a proven therapy. The clinic looks indistinguishable from the many cancer quack clinics that exist in Tijuana on the Mexican border with the United States. The video at the end of this post shows a documentary where an investigative journalist secretly filmed Dr Tony Jimenez of the Hope 4 Cancer clinic telling her how successful his treatment was and how mainstream chemotherapy would kill her.
It's now a familiar media trope – a desperate cancer patient who has been told the NHS 'can do no more', and a 'pioneering' and hugely expensive treatment in the Americas. It makes a good media narrative. It allows the the newspapers and TV stations to present themselves as heroes in helping to raise the money. Last Autumn, we saw the Observer and the BBC promoting the highly questionable Burzynski Clinic in Texas where several UK children have been sent, at huge cost, to receive nonsense cancer treatments. The child concerned died a few weeks ago. We will not see the Observer examining the issues. The death is not a story. Their heroic fund raising was.
The media appear to be incapable of discussing a most important issue in these stories. The clinics concerend are offering unproven treatments and false hope. The desperation of parents is being preyed upon by promises of a chance for life. And in failing to address the highly dubious nature of these clinics, the cycle will continue of more patients being sucked in, media fund-raising campaigns launched and, ultimately, tragedy.
Except in this case, the media can be heroes both for sending this poor girl to Mexico and then bringing her home against all the odds when it has all gone horribly wrong.
It is difficult to imagine that Olivia went to Mexico with the blessing of her medical team in the UK. But we can understand fully the parents" motives. As is so often asked in these cases, what lengths would you go to in order to give your child the chance of life?
Surely, there is a case here to be made for social services to intervene. Would it be preferable to have prevented the young girl from flying when the trip was clearly not in her best interests? This is quite obviously a very difficult question. It would place the authorities in a very difficult position. Would they be seen as preventing the parents giving their child a last hope? But such an action would protect both the child and their parents. The fatal allure of these clinics must be overwhelming and there are currently no brakes on the momentum to do absolutely everything no matter what the cost.
There is an important debate to be had here.What role should doctors and social services have in intervening in cases where children are being put at risk by cancer quacks? Whilst the media appear to be incapable of even hinting at the problems, I see little chance of such a public debate.
One partial solution might come in the form of a law that exists in Sweden that forbids alternative practitioners from treating children under eight years old. Tighter controls on charities that promote these overseas cancer clinics and raise money, such as Families Against Neuroblastoma, is also desperately needed.
Unless we do something we will continue to see children placed in horrific situations, such as with Olivia, and millions raised in charitable giving that only enriches quacks.