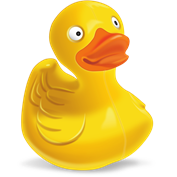 Last Wednesday, I gave a talk at the newly formed Coventry Skeptics in the Pub on the 'Persistence of Delusion' – why some alternative medicines appear to thrive.
One of the techniques that ensures a healthy quackery is to obtain official endorsement from statutory and regulatory organisations. Chiropractic and Osteopathy have benefited greatly in the UK by becoming a protected 'health profession'. Homeopathy is also helped by some regulations that give them special privileges when it comes to medical licensing.
In the morning, I had been on BBC Radio Coventry to promote the new group and to explain what I would be talking about. Naturally, this adverting would reach more types of people than the 'sceptic community'. And so, a few believers in superstitious forms of medicine did show up.
One believer left at the break and left behind a scribbled note telling me, basically, how short sighted I was. During questions, another asserted that the campaign against alternative medicine was all driven by the government to back their friends in pharmaceutical companies. I begged to differ.
One of the reasons I disagree is that, if true, the government is doing a very lousy job of it. If I was in charge of the Department of Big Pharma Shilling I would do a much better job.
A good example of how government agencies actually assist quackery rather than protect the public from it is the medicines regulator, the MHRA.
The MHRA is charged with regulating medicines and medical devices. Their 'mission statement' is
The Medicines and Healthcare products Regulatory Agency (MHRA) is the government agency which is responsible for ensuring that medicines and medical devices work, and are acceptably safe.
This is all good. Except when it comes to superstitious and pseudoscientific forms of treatments, they casually drop the condition that providers should be able to demonstrate that they work.
The result is that absurd and unproven medical treatments are able to compete on pharmacy shelves with products that have proven benefit. For consumers, it is difficult to tell that one product has an evidence base and the other is fantasy. The MHRA appear to adopt labelling policies that deliberately obscure the nature of homeopathic remedies and give 'approval marks' to unproven herbal remedies.
When it comes to actually upholding what regulations exist, the MHRA appear to take a 'see no evil' approach. The blogger Warhelmet is doing an excellent job at the moment of showing how homeopathic manufacturers appear to operate regardless of regulations.
A group of medics and researchers (all members of Healthwatch) have written to the BMJ this week expressing their deepening concern that the MHRA are "clothing naked quackery and legitimising pseudoscience".
What has initiated this letter is the recent advertisement for 'experts' to sit on a Advisory Board to consider the registration of homeopathic products. The job specification calls for homeopaths who are "recognised by their peers as eminent members of their profession". The problem is obvious. If you believe nonsense, how can you be an expert? As I have written recently, when the regulator believes in fairies, who protects the public?
Here is their letter in full.
Good value for money?

Susan Bewley, Obstetric consultant
Nick Ross, Alain Braillon, Edzard Ernst, John Garrow, Les Rose, Diana Brahams, Michael Baum, Vincent Marks, Keith Isaacs, James May Kings Health Partners, SE1 7EH

At a time of austerity cuts, when treatments that work should be protected, it was depressing to see the Government's Advisory Board on the Registration of Homeopathic Products advertising for four expert and "eminent members of their profession" who can "assimilate complex scientific information" to advise about the "safety and quality of homeopathic medicines" [1]. For this they will be paid £325/day.

Homeopathy has definitively and repeatedly been proven to work no better than placebo or nocebo. It is, in short, bogus. Professionals with faith-based (rather than evidence or science-based) beliefs in homeopathy may be recognised as eminent by their peers only in so far as those peers think likewise. Indeed, the job specification specifically precludes proper scientists and sceptical lay people since it requires applicants to take homeopathy seriously. In particular, why is a pharmacist expert in pharmacognosy (medicines derived from natural sources) required to advise about products that vanish after multiple dilutions? The appointment procedure begs several questions of public policy. The scientific community will be at best bemused and at worst outraged over this ill-conceived process.

What possible purpose does this Board serve – other than to clothe naked quackery and legitimise pseudoscience?

[1] https://www.appointments.org.uk/JobDetails.aspx/1559/Advisory_Board_on_the_Registration_of_Homeopathic_Products_4_Members?Lang=1 (accessed 5th September 2011)

Competing interests: All the authors belong to Healthwatch-UK (a charity which promotes evidence-based treatment http://www.healthwatch-uk.org/). NR is the President of HealthWatch and a trustee of Sense About Science (which promotes, well… sense about science)