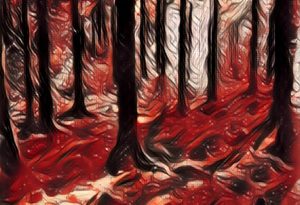 Waldorf Schools (or Steiner Schools as they are sometimes called) are portrayed as progressive, humanistic and child-centred. Parents are attracted to this form of education as such schools suggest they are an alternative to the 'robotic exam factories' of mainstream schools that do not take into account the unique needs of each child. However, before you plunge into putting your child into such a school it is worth understanding things that are rarely disclosed to prospective parents.
The Independent today discusses how parents have come to discover the occult nature of the schools with their disturbing beliefs about race, child care and education. Here are ten facts that you ought to be aware of.
1. Claim: Rudolf Steiner was a philosopher, child psychologist and scientist.
Rudolf Steiner was a follower of the occult belief system of Theosophy. He split with other Theosophists in around 1912 after most accepted an Indian child named Krishnamurti as the new "World Teacher" and reincarnation of Christ.  He ridiculed the notion that a 'Hindu lad' could be the new cosmic leader. He took with him the German speaking Theosophists to found his own occult religion which he called Anthroposophy. A core belief of Steiner's was that human souls evolve through a series of incarnations and as a soul develops it will take on different racial forms with black people being the most 'immature' souls and Aryans being the highest spiritual form. Steiner called his beliefs 'Occult Science' or 'Spiritual Science' and that his 'science' was the necessary way to ensure the white races did not degenerate. He believed through clairvoyance you could determine the true spiritual nature of the cosmos. This is is the foundation of all his beliefs in education.
2. Claim: Curriculum and methods are based around theories of child development.
Anthroposophical child development is different from what you might think of as child development. In line with with Steiner's mystical religious beliefs, his theories of child development are based around the process of reincarnation.  The curriculum of Steiner Schools is designed to help children progress through the stages of reincarnation as they grow. Reincarnation does not happen all at once at birth, but develops over seven year cycles. At birth a child is given their 'physical' body, at Age 7 (or when teeth develop) the child takes on their 'etheric' body, at 14 their 'astral' body.  At each stage of reincarnation, the child becomes more ready to engage in different forms of education. For example, reading is suppressed until the adult teeth appear indicating the etheric body has taken hold.
3. Claim: Waldorf Schools are not religious and are non-denominational.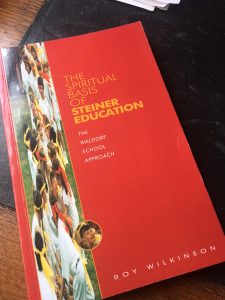 Schools routinely tell parents and authorities that they are not religious. Indeed, in the UK this was a condition for the form of funding that new Steiner Schools got from the state. But this is not true. But Waldorf Schools mislead parents and have done since the first one opened. Steiner told his teachers to use the words 'verses' instead of 'prayers'. Anthroposophical chants and 'hymns' are routine. Parents are told that the Festivals that are celebrated in school, such as Michaelmas, Martinmas and Midsummer, are part of the 'Northern European Tradition' but actually are Anthroposophical festivals with occult meanings. Sometimes names are changed, such as 'Advent' where an advent spiral of light is walked by the children to represent reincarnation. Children and parents are not told the true meaning of their 'celebrations'.
4. Claim: Waldorf Schools are merely 'inspired' by Steiner and have moved on from his time.
It is common for schools to deny their Anthroposophical religious nature. Indeed, Steiner told his teachers to do so, otherwise 'people would break the Waldorf School's neck'.  A Waldorf or Steiner School is defined by its adherence to the Waldorf Curriculum which is monitored by Anthroposophical Societies. Any school that was merely 'inspired' would not be allowed to call itself a Waldorf or Steiner School. If you are told that the school has developed on from Steiner's curriculum you should ask specifically which elements of the curriculum have been abandoned and what new inspiration or ideas have been brought in. If this 'inspired' claim is true then you should receive detailed answers. Parents do not though.

5. Claim: Delayed reading benefits children.
One of the main signatures of a Waldorf Education is that children do not start to learn to read until much later than other schools. Parents are often told there is good research to delay reading. But the reason for delaying reading is not based on educational evidence but for occult reasons. Steiner believed reading was bad for a child's soul development and should be delayed as much as possible. Books are taken from children and parents are discouraged from reading at home. Now, there is variation around the world when mainstream schools start reading. Sometimes this is to do with the nature of the local language – English, for example, can be quite hard to master. However, Steiner Schools cherry pick their evidence to support their occult belief and mask their spiritual mission.
6. Claim: Steiner's unpleasant views have 'fallen by the wayside'.
Waldorf Schools are quick to distance themselves from the racist views of Rudolf Steiner. They will always claim they accept all children "regardless of nationality, race, gender or religion". But this is again to mask the racist cosmology that Steiner developed. Steiner claimed he loved all humans. But he saw humans as evolving through a racial hierarchy. It was the aim of Anthroposophy to help souls develop spiritually and evolve through the races. As such, Steiner's racism was paternalistic, but nonetheless deeply offensive. Steiner's methods would encourage teachers to treat children differently depending on their soul's 'development' which might be measured by skin colour – amongst other physical characteristics.  Some Schools claim that these racist views have been denounced. But as such views form the foundation of Anthroposophy, you might expect a root and branch change in the religion with soul searching reviews of practice and beliefs, and huge efforts to ensure such beliefs do not linger in schools. There has been no such review and there are no such documents to discuss the impact of the founder's overt white supremacist views and racism in Steiner education. As the Independent article demonstrates, racists school texts and practices persist to this day.
7. Claim: Waldorf/Steiner Schools do not teach the children Anthroposophy.
On virtually all School websites you will find statements suggesting that the School does not 'promote or teach Anthroposophy'. This is thoroughly misleading. It is like a doctor telling her patients that she does not teach them medicine. Of course not – she practices medicine on them. Waldorf schools practice Anthroposophy on the children. Everything in the school is Anthroposophical, from the class and school structure, the curriculum and lesson plans, the festivals, the occult dancing known as eurythmy, the style of art work, the crafts, the myths and cryptohistory and the pseudoscience. The aim of Steiner School is to steep the children in the ideas, myths, practices and rhythms of Anthroposophy – and without them knowing. The archangels and earth spirits, such as gnomes, become routine parts of daily education. The prayers and spiritual cosmology become normalised without explicit religious instruction. The schools live Anthroposophy. The attitudes and worldview are designed to inculcate a predisposition to Anthroposophy so that young adults will go on to take part in Steiner communities, such as Camphill, biodynamics or the many businesses with Anthroposophical roots. The ex-teacher and whistleblower, Grégoire Perra, calls such education an "Insidious Indoctrination".
8. Claim: Children have excellent results from such schools and go on to excel in life.
Children in Waldorf Schools are exposed to a very narrow and constrained curriculum that has been described as 'fossilised'. It's emphasis is on the 'creative' subjects but even then, creativity is carefully defined and controlled. Subjects such as History are tightly defined to reflect Anthroposophical ideas of their myths of human history, such as a literal belief in the Atlantis catastrophe. Academic subjects have a low emphasis and science is undermined by a pseudoscientific and anti-intellectual stance. Schools define themselves on their objection to being an 'exam factory' and children, if they stay in the school, rarely leave with what might be called a full range of qualifications. Proponents often point to lists of famous and successful alumni. Such 'successes' are almost exclusively in arts, acting and a few sports. The reason there are no scientists, for example, has been argued because children are just not equipped to take on post-school academic disciplines. And indeed, it has been argued that this is exactly what Steiner education wants to achieve so that instead they may stay within the Anthroposophical fold. If children do take exams, they take very few carefully selected ones. These successes are paraded as children achieving very high marks. The problem is that children are starved of the opportunity to excel in their own personal ways.
9. Claim: Waldorf/Steiner Schools are safe places for children.
Various aspects of Waldorf education pose direct risks to children. Steiner's belief in alternative medicine persists in Anthroposophy where homeopathy is seen as legitimate and anti-vaccination views are routine. In the UK, the NHS a has reported that the Health Protection Agency views Steiner Schools as "High Risk" as they are "unvaccinated communities". Measles, and other preventable dangerous diseases can quickly run rife through Steiner communities and schools. The closed nature of Steiner Schools also makes it possible for undesirable adults to come into contact with children. Problem teachers are moved from school to school. In the UK, several of the small number of Steiner schools have been issued with improvement notices over child protection or even have been forced to close. Bullying is often reported as a problem by parents as teachers may see this a 'karma' being played out by the children from former lives.
10. Claim: Children love Steiner Education.
No doubt many children do love the style of school offered by Waldorf. That it is not as academically demanding might be enjoyable for some children. One has to ask if enjoyment of school so the best measure of an education. And many do not enjoy their experience at all. Attrition/drop-out rates are often reported as high. Many parents realise their children are falling behind their peers and pull them out. Other children, if they are academically minded or need specialist help or skills, or need careful pushing or encouraging to overcome academic blockages, will not flourish. An important feature of the Waldorf style is having a single class teacher that children stay with for many years. A child's experience of school will depend almost entirely on the nature of that teacher, their skills, empathy and relationships. If that goes sour then a child has no escape.
---
For a longer read on the nature of Steiner Eduction see:
What Every Parent Should Know About Steiner-Waldorf Schools
---