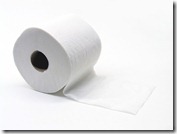 Fiona Fox, Director of the Science Media Centre, has been complaining that blogs are not real journalism. She appears to be upset that bloggers are supposedly claiming to be better than journalists and that such sentiment might undermine the fragile existence of science journalism in the media. Comments quickly filled her article suggesting blogs are journalism and that she is confusing a technology medium with an approach to writing – a theme picked up by the blog, LayScience.  
I must admit, I am not entirely convinced by an ontological objection to Fox and claiming that, in particular, blogging is just about the medium. Fox makes it clear that journalistic writing should be "balanced, fact-checked, sub-edited and all those other peculiarities of good journalism". In this definition, journalism takes place within a very particular context that is absent from blogs. Blog writing, by contrast, is typically written with the sole authority of the blogger; they are personal, provisional and ephemeral, (and the best also also encourage participation, are connected and often emotional).  Bloggers would not claim to be offering a public record but might expect to be seen as authoritative within a certain context. Of course there are blurry lines, but just as not all times of day can be classified as day or night, that does not mean that day and night are not different things.
And, for me, this is where I would challenge Fox. There is much good journalism out there – but it can also be appalling, unreliable, contrived, fabricated and daft. The context of journalistic writing that is supposed to provide the balances, checks, and editing – the distinction that might afford them the credibility of being regarded as providing 'public record' – so often, quite obviously, fails.
This week, we were treated in the Daily Mail to an article declaring "Cancer danger of that night-time trip to the toilet". The article claimed that  switching the light at night when you got up to take a piss could "trigger an 'over-expression' of cells linked to the formation of cancer." It reported a paper from researchers in the UK and Israel that studies performed on mice had shown that "even short-term exposure can be linked to an increased risk of cancer."
This is pretty typical Daily Mail reporting with its commitment to "divide all inanimate objects into ones that will either cause or cure cancer." The paper reports one of the paper's authors as saying that,
'We believe that any turning on of artificial light in the night has an impact on the body clock. It's a very sensitive mechanism.

'If you want to get up to go to the toilet, you should avoid reaching for the light switch. There are some plug-in lights that just glow, that are safe and you could use them as an alternative.'

She added: 'These latest findings are preliminary research and we are now looking into this area in more detail.'
So, where did this story come from? Normally, I would write this off as just the usual newspaper attempt to create a dramatic story from what is usually humdrum research.
But, a "Senior Web Communications Officer" from the University of Leicester wrote to me asking if I could 'spread the word' that one of their academics had been misrepresented by the Daily Mail. The University of Leicester were quick to issues a press release proclaiming that their academic had been misrepresented and that "There is no connection between illuminated, nocturnal calls of nature and cancer, despite what certain newspapers are claiming."
I emailed back asking if he could shed any light on how the newspaper article came about. He replied that a press release from the University of Haifa had triggered the article and that he did not know where the quotes came from.
Now given the Haifa Press Release says quite clearly, "Just one "pulse" of artificial light at night disrupts circadian cell division… Damage to cell division is characteristic of cancer" the Daily Mail article does not look like a giant leap away from the story that Haifa PR was spinning. Going to the toilet at night is an obvious way of producing a 'pulse of light' at night. The original paper might not have mentioned trips to the loo, but the press release comes mightily close.
But what is even stranger is that the Leicester communications department did not tell me that they had too issued a press release about this paper. This release begins,
A new study from the University of Haifa and University of Leicester has found that just one "pulse" of artificial light at night disrupts the circadian mode of cell division – one of the body's mechanisms that is damaged in the development of cancer.
It would appear that this is not a simple story of the distorting journalist trying to spin a science story into some 'X gives you cancer' nightmare. It would look as if both University PR departments must take some of the rap for over extending what the research was concluding.
There is, of course, large commercial pressure on Universities to attract new students and, one way to do this is to get your name in the papers via dramatic press releases. The newspapers too have commercial pressures to make their stories as powerful as possible. Many readers will not read an article about "light pulses administered during the circadian dark phase alter expression of cell cycle associated transcripts in mouse brain." Fear will always sell.
And so why bloggers criticise newspaper journalists over such stories is that by exaggerating the significance of science results about health, readers' trust in science as a source of good health advice is eroded. Bloggers might well report such stories in a more balanced way, but they do not have the authority of a daily paper. There is much good science reporting in newspapers, but the stories printed for shock impact value make it impossible to put any trust in what you read more generally. 
I am glad that blogs are not "real journalism". The best ones out there are reliable, verifiable and consistent. These are qualities that we cannot depend upon within the world of newspaper journalism and the sources of their stories – so often, the PR departments of commercial interests.